Meet the Staff of Miami Valley
Unitarian Universalist Fellowship
We recently lost our beloved minister, Rev. Greg Martin, to a heart attack, and we are exceedingly grateful for the time we had with him.  We welcome Rev. Holly Horn as our new Interim Minister.
Interim Minister – Rev. Holly Horn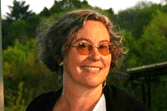 Rev. Dr. Holly Horn brings a life-long commitment to Unitarian Universalism and its values. From 1958 until 1972, she attended the Miami Valley Unitarian Fellowship in Dayton, OH, and was active in the local Liberal Religious Youth (LRY) group. When she graduated from high school, she was elected Social Action Director of the Continental Executive Committee of Liberal Religious Youth, an experience that connected her to the larger UU movement and eventually led her toward full-time ministry.
She earned a B.A in psychology from Sonoma State University, then worked for several years with Contra Costa County Mental Health Services (Berkeley, CA) before entering Starr King School for the Ministry, where she completed the M.Div. She continued working at the outpatient clinic after graduation until called to serve as Assistant Minister at the First Unitarian Church of Berkeley (now the Unitarian Universalist Church of Berkeley). After serving in a number of capacities there and in other area congregations, she entered a Ph.D. program in a joint program of the Graduate Theological Union and the University of California, Berkeley. While completing that degree, she continued to serve in part-time ministry in a variety of area congregations.
In June 1993, she moved to Philadelphia, PA, and married the Reverend Benjamin Maucere, then serving the First Unitarian Church of Philadelphia. There, she began a series of consulting ministries, followed by co-ministries with her husband. Individually and together, they have served congregations in Pennsylvania, Mexico, Nova Scotia, Iowa, Texas, New York, Florida, Kansas, and now Ohio, where he is interim minister at the First Unitarian Church of Cincinnati.
In addition to her work with individual congregations, Rev. Holly has continued to conduct research, teach, and write. Her interests in those areas include Unitarian Universalist history and polity, and feminist theologies, and (more recently) developing a theology of food. You can reach Rev. Holly at minister@mvuuf.org or by calling the Office at 937-436-3628.
Fellowship Administrator – Jennie Freiberger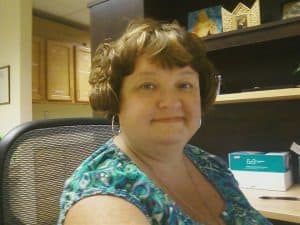 Jennie has the friendly face and voice that greet you – via phone or in person – at the Fellowship, and she makes sure the office runs smoothly. She's been Administrator since September, 2013, preparing the weekly bulletin, monthly newsletter, Sunday deposit, new member paperwork, and anything else that needs doing!
Jennie grew up on a farm in Tipp City, graduated from Miami University, and has worked in a law firm, an environmental services company, and 15 years in church office work before coming to MVUUF. She's married to Kevin, and they have two adult daughters, CaraLynn (who married Brian this past July) and Samantha, as well as two dogs and a pond full of fish. Jennie enjoys spending time with family, working in her garden and on various art projects, and spending "quality time" with her Kindle! You can reach Jennie at jennief@mvuuf.org or 937-436-3628.
Director of Religious Education – Lori McClain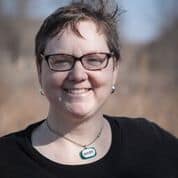 When you meet Lori you'll notice her welcoming spirit and interest in meeting and talking with people, young and old. Married to Susan, with two school-aged children, two rescued dogs and two rescued cats, Lori converses easily on a wide variety of topics: art, nature, camping, cooking, kayaking, gardening, board games, and crafting, to name a few. She considers herself a lichen spotter, moss admirer, tea drinker and bookstore adventurer.
Lori has extensive experience in working with children and youth. She holds an Elementary Education Bachelor of Science degree with a concentration in Natural Sciences from Wright State University. Prior to becoming the MVUUF Religious Education Director, she was a youth educator at Tree of Life Community in Dayton, a science and religion teacher in Greenville, and a substitute teacher at the Dayton Regional STEM School in Kettering. Come and see how her organization and creativity infuses our religious education program.
You can reach Lori at mvuufyre@gmail.com or 937-436-3628.
Director of Music – Brad Mattingly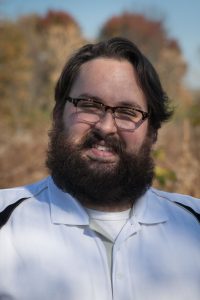 Brad has a Bachelor of Music in Vocal Performance from Wright State University and is known as one of the region's finest baritones. He has 10+ years experience with leading music in several religious settings, including choral and orchestral conducting. He is also a guitarist.
Known for his excellent people and communication skills, Brad is a motivator of people. We are fortunate to have him. You can contact him at brad.mattingly@gmail.com
In Memorium – Rev. Gregory Martin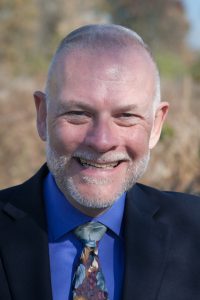 Rev. Greg Martin became the Minister of MVUUF on August 1, 2015.  He touched us all, and taught by example in leading the Fellowship in its mission of nurturing spirituality, loving inclusively, and healing the world. Greg became a UU in 2012 and brought a background of 30 years in pastoral ministry to his role here.Greg had many interests including cycling, art and architecture, music of many styles, movies, cooking, working out, kayaking, hiking, and reading. He enjoyed drinking dark Italian roast coffee at fine coffee houses, and frequented farmers markets as often as possible. He is the father of two grown daughters, Katie and Lexie, and made his home in downtown Dayton.