MVUUF is currently closed to in-person events, but we are glad you are connecting with us!  Previously scheduled events may be held online or cancelled. Our most recent communication is at the bottom of the page. For more comprehensive information see our COVID-19 Updates page.
………………………………………………………………………………………………………………………………………………………………………………………………………
This Sunday's Worship Service
Sunday, May 31st, 11:00 AM – Noon
Worship for All Ages: Celebrating Our Children and Youth
with Rev. Kellie Kelly and Director of Religious Education Somaya Bernard
Please join us for our Worship Service, on Zoom!
If you are on a computer you may simply use the button at the top of this page. Otherwise, details are below if you are using some other device, such as a landline.
Schedule
10:30 – 11:00 AM Technical Help (optional)
1. Say hello to our helpful moderators
2. Get help learning Zoom so you're ready when the service starts
11:00 AM – Noon Worship Service
Join Zoom Meeting
Meeting ID: 852 938 388
1. Online link (computer, tablet, or smartphone)
uuma.zoom.us/j/852938388
2. Phone Dial-in
A. One tap mobile
+13126266799,,852938388# US (Chicago)
+16468769923,,852938388# US (New York)
B. Traditional Dial-in*
+1 312 626 6799 US (Chicago)
+1 646 876 9923 US (New York)
+1 253 215 8782 US
+1 301 715 8592 US
+1 346 248 7799 US (Houston)
+1 669 900 6833 US (San Jose)
*At prompt, enter Meeting ID: 852 938 388
Please note the following:
This service will be recorded and/or live-streamed to Facebook. If you do not want to be included in the recording, please turn off your camera, mute your microphone, and change your name to "MVUUF" (these are all Zoom options once you join the meeting).
In order to prevent malicious strangers from disrupting our service, our moderators close the Zoom meeting to new attendees at 11:15 AM.
If you would like to submit a joy or sorrow for the service, please email Rev. Kellie by 10:00 PM on the prior Saturday evening (minister @ mvuuf.org).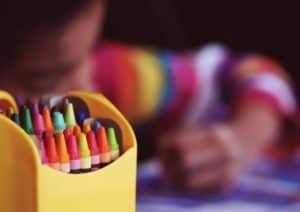 Religious Education
We are currently offering Religious Education programs for children and youth on Sundays, after worship service, via Zoom. Please contact Somaya Bernard, our Director of Religious Education, at re @ mvuuf.org if you would like more information about participating in these programs.
Celebrating 50 Years of Earth Day
During our recent service with this name, as a group we collaborated to create these diagrams from our ideas for helping the earth. Click on the links to be able to interact with the drawings. (Interacting with the drawings works better on a computer than from a phone.)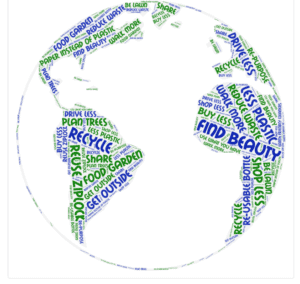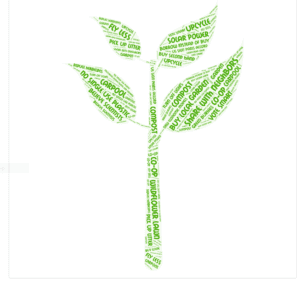 The letter immediately below is our most recent communication about planning in connection with COVID-19. As previously mentioned, we also have a page dedicated to our policies in general around COVID-19, including recommended resources and previous communications. A link to that page is here.
Please also note that you can stay current with us by subscribing to our monthly newsletter and weekly email notices via the tan button that reads, "Yes, keep me informed".  You will find it at the very bottom of the page.
MOST RECENT COMMUNICATION REGARDING THE CORONAVIRUS & MVUUF:
May 4th, 2020
Dear MVUUF friends and members,
Thank you all for your understanding, support, and trust as our congregation's leadership and staff navigate the COVID-19 Pandemic. On Saturday, May 2nd, Rev. Kellie and the MVUUF Board met to re-evaluate our suspension of in-person gatherings through May 3rd.
Both Rev. Kellie and the Board feel an incredible responsibility for the health and safety of our entire congregation, including our staff. Based on this responsibility and the science available, the Board has made the difficult decision to suspend in-person gatherings through June 2021, with reassessments during the September 2020, December 2020, and March 2021 Board meetings.
The vast majority of medical experts and scientists agree that we should not resume normal life and in-person gathering until a vaccine or cure/treatment can be developed, tested, mass produced, and mass distributed. In April alone, amidst a national lock-down, 58,000 Americans lost their lives to COVID-19 (4000 Americans died from the flu). Historically, the fastest vaccine request-delivery cycle was four years; however, with medical advancements, experts are hopeful that our time frame will only take 12-18 months.
So far, the UUA has canceled, rescheduled, or moved online all in-person gatherings through September 1st, 2020 (including our annual denominational meeting, General Assembly). The Canadian Unitarian Council has canceled, rescheduled or moved online all in-person gatherings through December 31st, 2020. The state of Ohio has mandated that schools remain closed through the end of the current academic year and has extended the stay-at-home order through the end of May 2020. In Ohio's Responsible Restart Business plan, MVUUF is most similar to the businesses that have not been cleared to reopen in May: schools, adult vocational centers, and theaters.
While we remain hopeful that we may be able to lift the suspension earlier, we understand that this is still a great shock and disappointment to many of you. As with our initial gathering suspension in March, we realize that we are projecting our suspension farther ahead than our state government and other institutions. In Ohio's April 30th stay-at-home order, Dr. Amy Acton said, "While the government can set the baseline, it should be understood that these orders set forth the minimum acts that must be taken and if people do more than the minimum to act safely, it will benefit everyone." MVUUF's actions will benefit all and are an expression of our faith, a faith that calls us to respect science, recognize our interdependence, and hold all people within our circle of care.
Let us emphasize that we are NOT closing MVUUF or canceling our meetings, groups, events, or worship services during this time. We still need each other and, as we have shown over the last 2 months, we still have each other. Physical distance cannot separate us. We are going to get through this. We are going to get through this together. Together.
Rev. Kellie and the Board will be hosting three town hall meetings to answer your questions, address your fears or concerns, and reimagine our new world (information on the town halls can be found below our signatures). These meetings will be a time of togetherness—a time when we can hold both our grief and hope. We invite all to attend and share with us your fears, concerns, ideas, hopes, and dreams. Together, we can hold what is and envision a future in which our community thrives and no one is left behind.
Thank you for your continued understanding, support, and trust. We couldn't do this without each one of you!
With gratitude, love, and faith,
Rev. Kellie Kelly
MVUUF Minister
Rachel Feltner
MVUUF Board President
Townhall Meetings –
Friday, May 8th at 7:00 PM
Saturday, May 9th at 1:30 PM
Thursday, May 14th at 10:00 AM
Join Zoom Meeting HERE
To use your cell phone, call:
+13017158592,,88468073616# US (Germantown)
+13126266799,,88468073616# US (Chicago)
To use a flip phone or land line, call:
+1 301 715 8592 US (Germantown)
+1 312 626 6799 US (Chicago)
+1 929 205 6099 US (New York)
+1 253 215 8782 US (Tacoma)
+1 346 248 7799 US (Houston)
+1 669 900 6833 US (San Jose)
(make sure to use the Meeting ID: 884 6807 3616 at the prompt)
Sources (organized by date)
May 1, 2020 – CNN
Expert Report Predicts Up to Two More Years of Pandemic Misery
April 24, 2020 – TIME
This Japanese island lifted its lockdown too soon and became a warning to the world
April 23, 2020 – Wisconsin Council of Churches
RETURNING TO CHURCH: Ministry during the COVID-19 outbreak
Offers a wealth of resources that they used to create their recommendations (articles and videos).
April 21, 2020 – NPR
What Happens If US Reopens Too Fast? Documents Show Coronavirus Projections
April 20, 2020 – PBS
Why Getting the US Back to Normal in the Next Couple of Months Is a Fantasy
The author of the NY Times article (April 18) talks about the fastest developed vaccine taking 4 years; therefore he believes that 12-18 months is highly optimistic. He also states that the hope for a summer break from the virus is unrealistic since the virus is sweeping through the heat of Brazil and India. At the end of the interview, he compares this to both World Wars and says his hope is that we'll flourish once the war is over.
April 18, 2020 – New York Times (updated April 25)
Coronavirus in America: What the year ahead may look like, according to more than 20 experts
"Surges are inevitable, the models predict, even when stadiums, churches, theaters, bars and restaurants remain closed, all travelers from abroad are quarantined for 14 days, and domestic travel is tightly restricted to prevent high-intensity areas from reinfecting low-intensity ones."
March 3, 2020 – History Channel (updated April 29)
Why the Second Wave of the Spanish Flu of 1918 Was So Deadly
Close to 200,000 Americans died in October 1918 from the Spanish Flu.