Service Auction 2018:  Mystery!    
THANK YOU to everyone who donated, volunteered and bid on the amazing auction lots we had this year! The community coming together made it a success! Payments on auction items can still be made through Sunday, March 18th.
Pay in the Gathering Space on Sunday, or any time during the week online HERE
…   …   …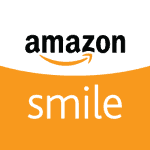 Monday, March 12th – Saturday, March 31st
Donations TRIPLED By Amazon Smile!
 Through the rest of March, Amazon Smile will be multiplying their donations BY THREE when YOU designate Miami Valley Unitarian Universalist Fellowship as YOUR charity!  Click HERE to get started!
…   …   …
Sunday, March 11th – 11:00 am
From Gullibility to Cynicism
  The Rev. Dr. Holly Horn
The sermon this morning will offer meditations on the miraculous.
…   …   …
Sunday, March 18th – 11:00 am
The Sacrament of Sweat
The Rev. Dr. Holly Horn
Today's sermon will celebrate the possibilities of dance in the spiritual life.
…   …   …
Sunday, March 25th – 11:00 am
Non-Violent Resistance:  Countering the Big Lie
MVUUF Member Bob Lewis
What does "nonviolence" have to do with me?   And "resistance"?  "Well, that sounds too risky for me!"  Join us this morning as we uncover the truth behind non-violent resistance.
…   …   …