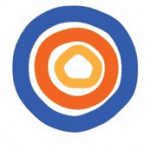 Beginning this September, Religious Education at MVUUF will be implementing the Soul Matters curriculum for grade levels P – K; 1st – 5th. This is a theme-based curriculum that will run for ten months. The 2018-2019 themes will be:
What Does It Mean To Be A People Of…
Vision/September     Sanctuary/October     Memory/November
                                                                                            Mystery/December    Possibility/January    Trust/February
                                                                                         Journey/March    Wholeness/April    Curiosity/May    Beauty/June
For more on these themes, click here. In addition to the base Soul Matters curriculum, we will also be using the Crossing Paths curriculum for the older youth at MVUUF. Starting with Unitarian Universalism, this curriculum will explore various religious traditions using the Soul Matters themes as a framework.
MVUUF Is Looking For A Director of Religious Education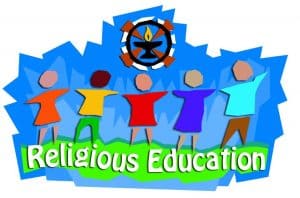 A Director of Religious Education is currently being sought for the Miami Valley Unitarian Universalist Fellowship. Approximately 45 children are enrolled in the Religious Education program with approximately 20 attending most Sundays. The mission of Youth Religious Education at MVUUF is to help children live ethically and justly, be spiritually fulfilled, make informed decisions about their own beliefs and practices, and be able to articulate their faith.
Qualified candidates must be enthusiastic about leading and growing a dynamic year-long Religious Education Program for children and youth. Leadership, organization, communication, and a desire to work with children required. Hours and rate of pay will be negotiated commensurate with experience and ability. The ideal candidate can be either a credentialed or a non-credentialed religious educator. If not already credentialed through the Unitarian Universalist Association, a candidate with a desire to seek credentials within a reasonable time period will be supported in his/her studies with partial funding provided by the congregation. For the right candidate, this is an exciting opportunity to develop professionally and personally and to contribute to the ethical and spiritual growth of children.
Candidates will provide a resume with references; to obtain a more detailed job description and an application, please contact Jennie Freiberger, Fellowship Administrator (jennief@mvuuf.org or 937-436-3628). First consideration date for applications is November 1, 2018. Employment begins mid-November if possible.
Have You Heard? MVUUF Is Looking For Childcare Providers!
Do you enjoy working with children? Are you interested in making some additional income? Do you have availability on nights and weekends? Miami Valley Unitarian Universalist Fellowship (MVUUF) is seeking caring, compassionate individuals to assist as Childcare Providers! MVUUF is seeking YOU! Please click here to find out more, and for the Childcare Provider Application.
Sunday, December 2nd – 11:00 am     
Chalica:  Celebrating Our Faith
 with Rev. Kellie
…   …   …
Sunday, December 9th – 11:00 am     
Love the Questions
 with Rev. Kellie
…   …   …
Sunday, December 16th – 11:00 am     
Wassail!
  with Sara Davis, Director of Music
…   …   …
Sunday, December 23rd – 11:00 am 
Into the Mystic  
  with Rev. Kellie 
…   …   …
Sunday, December 30th – 11:00 am 
Fire Communion:  Worship For All Ages
  with Rev. Kellie 
…   …   …