CONGREGATIONAL MEETING:  Sunday, June 30th, 2019 at 12:30 PM in the MVUUF Sanctuary
Beginning September, 2018, Religious Education at MVUUF began implementing the Soul Matters curriculum for grade levels P – K; 1st – 5th. This is a theme-based curriculum that will run for ten months. The 2019 themes are:
What Does It Mean To Be A People Of…
Possibility/January
Trust/February
Journey/March
Wholeness/April    
Curiosity/May
Beauty/June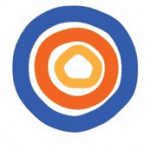 For more on these themes, click here. In addition to the base Soul Matters curriculum, we will also be using the Crossing Paths curriculum for the older youth at MVUUF. Starting with Unitarian Universalism, this curriculum will explore various religious traditions using the Soul Matters themes as a framework.
NEEDED:  CHILDCARE PROVIDERS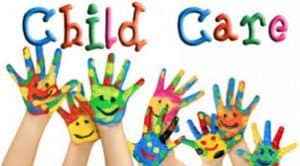 Our Fellowship is currently experiencing a shortage of Childcare Providers…do YOU have what we are looking for? Do you enjoy working with children, or know someone who does? Are you, or someone you know, interested in making some additional income? Do you have availability on evenings and weekends?
Childcare Provider duties include:
Supervise ALL children left in their care, providing a safe & nurturing environment
Monitor conditions (playground, classroom, etc.) for safety & cleanliness
Maintain records (attendance, registration, etc.) as requested
Other duties as assigned by the Director of Religious Education
Childcare Provider qualifications include:
Enjoyment of and desire to work with children & youth
Ability to work on a team, and independently, with minimal supervision
Strong interpersonal skills
Ability to manage concurrent, multiple priorities (that require analytical thinking, problem-solving, and attention to detail)
Ability to provide effective feedback to the Director of Religious Education
Sympathy with the mission, principles, and tenets of Miami Valley Unitarian Universalist Fellowship
Feel free to contact our Director of Religious Education, Jerry Leggett, at re@mvuuf.org or our Fellowship Administrator, Jennie Freiberger, at 937-436-3628 for the Job Posting and Application.
*** For emergency closure information, please tune in to WHIO-TV/www.whio.com/ k99online.com/eagledayton.com ***
Sunday, June 2nd – 11:00 am 
Stonewall 50 Years Later:  Freedom Isn't Free  
  with Sky Stewart and Rev. Kellie
…   …   …
Sunday, June 9th – 11:00 am 
Humor:  Life's Great Balancer  
  with Dan Miyake
…   …   …
Sunday, June 16th – 11:00 am 
Juneteenth 
  with Rachel Feltner and Rev. Kellie
…   …   …
Sunday, June 23rd – 11:00 am 
On the Sun:  Mystery in a Modern Age
with Tim Gemperline
  …   …   …
Sunday, June 30th – 11:00 am 
Worship for All Ages:  Flower Communion
  with Rev. Kellie
…   …   …
Sunday, July 14th – 11:00 am 
To Be Announced…
…   …   …
Sunday, July 21st – 11:00 am 
Holy Nature
  with Rev. Kellie
…   …   …
Sunday, July 28th – 11:00 am 
Worship for All Ages:  Outdoor Service & Potluck
  with Jerry Leggett and Rev. Kellie
…   …   …