Interested in music but don't know how to read music or how best to use your voice? Sara Davis, our Director of Music, is offering FREE group music lessons on the first three Wednesday evenings in August: Vocal Music 101. Learn more about singing, vocal technique, reading music notation and terminology, and have fun making music. Just show up when you are able: August 7th, 14th and 21st from 7:00-8:30 PM. There is no obligation to join the choir. Questions? Contact Sara at 513-850-4733 or tandsd81@gmail.com. (Choir rehearsals start up again on August 28th.)
.
Youth Religious Education classes for 2019-2020 at MVUUF will begin on Sunday, September 15th. A link to registration will be available soon! Preschool through 5th grade classes will be using the Soul Matters curriculum, exploring the following themes:
What Does It Mean To Be A People Of…
Expectation/September
Belonging/October
Attention/November
Awe/December
Integrity/January
Resilience/February
Wisdom/March
Liberation/April
Thresholds/May
Play/June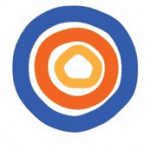 For more on these themes, click here.  Our middle schoolers (6th & 7th grade) will be using Heeding the Call, a social justice curriculum that explores how empathy, courage, abundance, and joy can be tools for justice.  And our older youth (grades 8th-12th) will be exploring ways to put their faith into action through experiences and discussion of topics that they have identified as meaningful to them as they continue to articulate what it means to be Unitarian Universalists.
NEEDED:  CHILDCARE PROVIDERS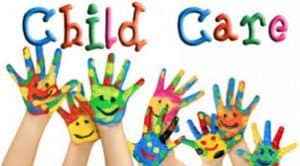 Our Fellowship is currently experiencing a shortage of Childcare Providers…do YOU have what we are looking for? Do you enjoy working with children, or know someone who does? Are you, or someone you know, interested in making some additional income? Do you have availability on evenings and weekends?
Childcare Provider duties include:
Supervise ALL children left in their care, providing a safe & nurturing environment
Monitor conditions (playground, classroom, etc.) for safety & cleanliness
Maintain records (attendance, registration, etc.) as requested
Other duties as assigned by the Director of Religious Education
Childcare Provider qualifications include:
Enjoyment of and desire to work with children & youth
Ability to work on a team, and independently, with minimal supervision
Strong interpersonal skills
Ability to manage concurrent, multiple priorities (that require analytical thinking, problem-solving, and attention to detail)
Ability to provide effective feedback to the Director of Religious Education
Sympathy with the mission, principles, and tenets of Miami Valley Unitarian Universalist Fellowship
Feel free to contact our Director of Religious Education, Jerry Leggett, at re@mvuuf.org or our Fellowship Administrator, Jennie Freiberger, at 937-436-3628 for the Job Posting and Application.
*** For emergency closure information, please tune in to WHIO-TV/www.whio.com/ k99online.com/eagledayton.com ***
Sunday, July 28th – 11:00 am 
Worship for All Ages:  Sacred Play
  with Rev. Kellie 
Please bring lawn chair/blanket with you for seating, as this Worship Service will be outside. Stay after to enjoy a Potluck Meal and an Ice Cream Social!
…   …   …
Sunday, August 4th – 11:00 am 
Music Sunday
  with Sara Davis, Director of Music
…   …   …
Sunday, August 11th – 11:00 am 
Celebrating Us
  with Rev. Kellie
…   …   …
Sunday, August 18th – 11:00 am 
Repair & Healing Taskforce:  Holding Multiple Truths
  with Rev. Kellie
…   …   …
Sunday, August 25th – 11:00 am 
Worship for All Ages:  YRE Story Collage
  with Rev. Kellie and Jerry Leggett, Director of Religious Education
…   …   …