Are You New Here?
Whether you come to us from another faith tradition, no faith tradition at all, or out of sheer curiosity, we're glad you found us. We hope to greet you in person soon.
You are supported in your personal search for truth and meaning
You are welcome here, whoever you are
You are invited to join with others to pursue peace and justice
At MVUUF, we are working on transforming ourselves, our community, and our world.
You may be wondering:
What We Affirm
Believing in the inherent worthiness of every person.
Showing compassion and fairness towards all people.
Accepting others for who and what they are.
Growing through a supported search for personal truth.
Applying the democratic process in our churches and communities.
Building a global community founded on peace, liberty, and justice.
Respecting the interwoven nature of the universe.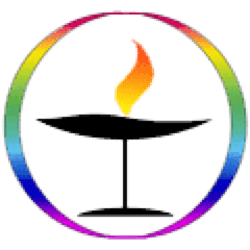 A Welcoming Congregation…
As a Welcoming Congregation, we actively welcome LGBTQ people as full participants in the life of the church.

We are committed to a focus on the theme of Side with Love in our congregational life and our advocacy in the larger community.
Join us on Facebook.