How We Serve at MVUUF
Volunteer opportunities at the Fellowship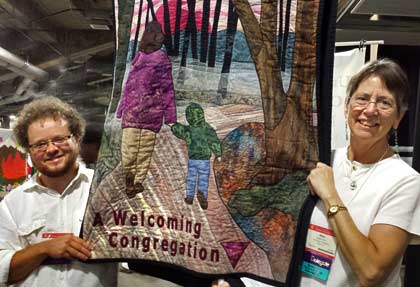 There are many ways to serve within our church community as well as in the greater Dayton community.
Youth Religious Education
There are plenty of opportunities to help in our YRE program. Although lead teachers are required to attend for six or more months prior to teaching, we encourage all parents to volunteer as assistant teachers, event helpers or YRE committee members. Talk to our Director of Religious Education to learn more and get involved.
After Sunday Service
Coffee & Conversation  is an important part of our Sunday services at the Fellowship.  This doesn't happen without volunteers — at least one to make the coffee and one to clean up afterward. Sign up here to volunteer…
Social Justice 
MVUUF has a long involvement with social justice. Because we encourage taking action on these issues, we call our groups and involvement Social Action. The congregation's participation with social action activities is one of the primary reasons new people are attracted to our church.
Social action groups, made up of interested members and friends, are formed to work for specific social justice initiatives as well as to find ways to engage the congregation. For more details on specific action groups and to find out how to become involved, see below: