COVID-19 Policies and Communications
Recommended Resources
Ohio Department of Health COVID-19 Dashboard
The State of Ohio COVID-19 Dashboard displays the most recent preliminary data reported to the Ohio Department of Health (ODH) about cases, hospitalizations and deaths in Ohio by selected demographics and county of residence.
There are links to other resources on such topics as restart information, families and individuals, healthcare, and employment.
Articles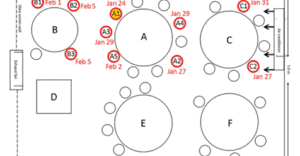 The Risks – Know Them – Avoid Them, by Erin Bromage
As our state reopens, it is important to know our risks so that we can determine how to proceed individually. This article explains the science with concrete examples and easy-to-understand language.
Dr. Erin Bromage is an Associate Professor of Biology at the University of Massachusetts Dartmouth, where he teaches courses in Immunology and Infectious disease, including a course this semester on the Ecology of Infectious Disease which focused on the emerging SARS-CoV2 outbreak in China.
Coronavirus in Ohio: Where you can get help
Community resources offering assistance during the COVID-19 outbreak, as of May 6, 2020
Reopening your business? Worry about the "hot zones"
Op-Ed piece Sunday, May 10, 2020 by Donald Nguyen, MD, in the Dayton Daily News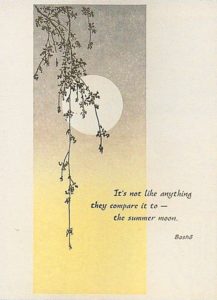 Haiku in a Pandemic
Many of our members are enjoying writing and sharing haikus during this time of sheltering in place. They are connecting in a Facebook closed group called Haiku in a Pandemic. If you are not already familiar with haiku, in brief, it is a short form of Japanese poetry in three phrases. Some of these members have found it to be a blessing that they are frequently unaware of worries and concerns when writing a poem.  If you search on the group name in Facebook you will find a button to request to join.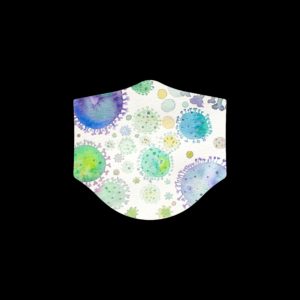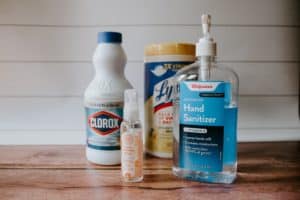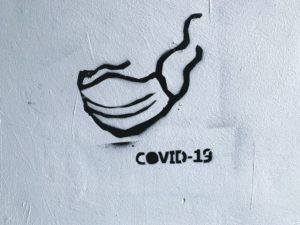 EARLIER COMMUNICATION REGARDING THE CORONAVIRUS & MVUUF
March 17, 2020
Dear MVUUF friends and members,
Thank you all for your understanding, support, and trust as our congregation's leadership navigates the novel coronavirus (now being called COVID-19) pandemic. The crisis and its impact on our lives is changing faster than many of us expected. At this point, six-hour news is often outdated.
Since our letter to you Thursday, our country's president has declared a national emergency and our state's governor has moved all k-12 public schooling to online learning and has restricted all restaurants and bars to drive-thru, carryout, and delivery business only. Respected virus experts are continuing to advise us that the best way to contain the virus is for EVERYONE to practice extreme social distancing, reducing in-person meetings as much as possible (even gatherings as small as a playdate).
The main reason why we ALL must practice extreme distancing is to protect our health care system. If COVID-19 cases overwhelm our healthcare system, this will prevent our healthcare system from treating patients with other medical problems (car accidents, strokes, heart attacks, etc.). Extreme distancing is not an overreaction or a panic. Extreme distancing is about making sacrifices so that we can protect each other.
The following graphic from the Washington Post shows a simulation of the results of four different responses to a similar virus, with orange representing the number of people infected with the virus: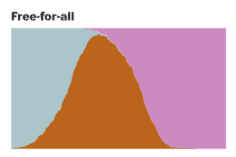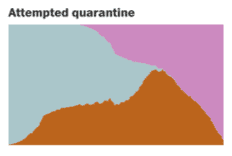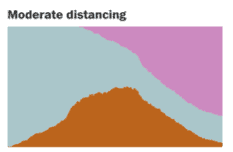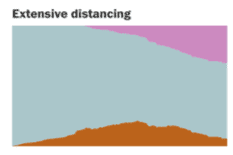 https://www.washingtonpost.com/graphics/2020/world/corona-simulator/
(March 16, 2020)
With all this in mind, the MVUUF board decided to suspend ALL MVUUF in-person gatherings until the board can reevaluate on Sunday, May 3. Please know that this was a very difficult decision to make. We know that a crisis like this increases our needs for connection and support, especially in person. However, we believe that our religious mission requires us to proceed with caution for our own safety, the safety of our entire country, and the safety of our siblings across the world.
Let us emphasize that we are NOT closing MVUUF or canceling all meetings, groups, events, and worship services during this time. We need each other. And. Even with physical distance separating us, we have each other.
Together, we will reimagine connection, support, and community in new ways:
Beginning March 22, Sunday worship service will take place at its normal time using the online conferencing platform Zoom. Zoom will allow everyone to attend via computer, tablet, smartphone, or traditional dial phone. Information and help with using Zoom will be forthcoming this week.
In addition to worship, we'll be providing Children and Youth Religious Education (CYRE) via Zoom on Sundays as well.
We also are purchasing three annual subscriptions to Zoom Pro accounts. These accounts will provide MVUUF groups with a way to meet virtually. The accounts will function similar to how we reserve rooms in the Fellowship, with scheduling requests being sent via email to our Fellowship Administrator, Jennie Freiberger (jennief@mvuuf.org).
Events that cannot be held online or via phone will be rescheduled once MVUUF returns to in-person gatherings (such as Ruth Scott's memorial service and Alice Diebel's ordination). Please be patient as we evaluate the events and meetings currently scheduled to determine if they will be moved online or rescheduled.
The board is leading a group of volunteers in forming a phone tree to check in with all our congregants via phone call.
As a replacement for in-person gatherings, we hope to offer small group ministry depending on interest and volunteer support. These groups will be in addition to our existing small groups and may include email, Facebook, Zoom, texting, etc.
We know that some of our congregants will have increased support needs beyond connection, more specifically pastoral, practical, and financial needs. If you need immediate support, please contact Rev. Kellie (call or text 847-804-4614). In the coming days, we will be asking for volunteers to fill a variety of roles. Additionally, the MVUUF Disaster Relief Team will be collecting funds for our congregants and community members who are being financially affected by the pandemic, either by COVID-19 infection or business closure.
While in-person MVUUF gatherings are suspended, our building will be closed. Our staff will be working from home as much as possible. We will check the fellowship voicemail in the morning and again at lunch Monday through Friday. In order to reach staff members directly, please use the following contact information:
During this time of change, uncertainty, and experimentation, the board will be meeting more often. Our next meeting will be Sunday, March 22nd at 1:30pm. Once again, the meeting will take place on Zoom and will be open to all. Specific information about the Zoom meeting will be forthcoming. At the meeting, we will discuss both our continued response to COVID-19 and repairs to the siding and roof of the building due to water damage. We will leave space at the beginning of the meeting for public comments, questions, or concerns.
Last but not least, while we will not be meeting in-person during this time, MVUUF still relies on your pledge contributions and donations to pay our regular operating expenses. As people of faith, our operating expenses will not go down because we will still be paying our employees and vendors. You can send your pledge contributions and/or donations to MVUUF via the mail or submit them directly via our website. If you have any questions or concerns about submitting your donations, please contact our fellowship administrator, Jennie Freiberger (jennief@mvuuf.org) as she will be working from home as much as possible.
If you have questions or would like support immediately, please contact our minister Rev. Kellie (call or text 847-804-4614) or our board president Rachel Feltner (call or text 937-545-1188). We will continue to work hard to keep you updated and our decision-making process transparent. Please check your email and our website frequently for updates.
Thank you for your continued understanding, support, and trust.
With gratitude, love, and faith,
Rev. Kellie Kelly
MVUUF Minister
Rachel Feltner
MVUUF Board President