Environmental Action Group
The Fellowship has made a strong commitment to environmental sustainability. The MVUUF Environmental Action Group focuses on engaging the congregation in a variety of environmental and sustainability issues, including ethical eating.
Some of our current projects include: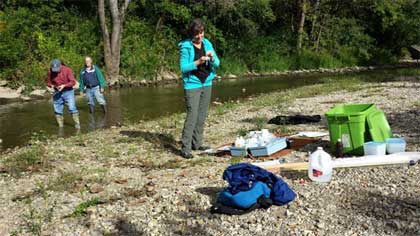 Water Quality Testing along Wolf Creek
Leading Worship services that focus on environmental issues
Conducting an energy audit of our facility with follow-up corrective actions
We maintain a wetland at the east end of our property and use it for educational purposes.
We also provide a paper recycling bin in our parking lot for use by members, friends, and neighbors.
The Environmental Learning Book Club meets every other month to read and discuss informative books related to environmental issues.  We will meet next on Monday, April 17th at 7:00 p.m.  We are currently reading How The Largest Social Movement in History is Restoring Grace, Justice, and Beauty in the World, by Paul Hawken. In this book, Hawken traces the history of the environmental movement from its beginning to its present global impact.
Check the Fellowship calendar for events in general.